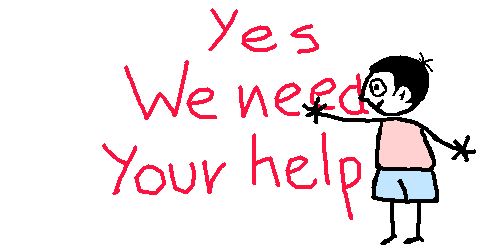 The strength of an organization such as Asha lies in its volunteers and donors. Some people choose to help us with Monetary Donations, some help by volunteering their time and many others do both. We are grateful to them for their support and hope that you, the reader, will also be interested in helping us.
We at Asha-Chennai hope you will choose to support us through at least one of the many ways described below. You can be assured that you WILL help make a BIG difference in the lives of children supported through our projects.
  You can donate to Asha-Chennai by any of the following methods.
An Indian Rupee cheque/demand draft  favouring "Asha". The check must NOT be made to "Asha-Chennai". Mail the check to our address (See "Contact us" page for the address.) The donations are Section 80G tax deductible in India. We would send you a receipt once we receive the cheque.

Electronic Funds Transfer (EFT) from a bank account in India. Please send us an Email notifying us about the details of the donation including name, address, PAN of the donor, amount, purpose, and comments. We will send you the instructions for how to make the fund transfer.
If you are located in the US you can make a tax-deductible donation using a credit card from the main Asha donation page. You can also donate using checks. Please write the check favouring "Asha for Education". In an attached letter please identify that the check is for "Asha Chennai". Please also indicate your Email ID so that we can send you an online receipt. It would help us it you also send us an Email notifying us about the details of the donation (Cheque no, amount, date, project and etc.). Send the letter to the following address,
Asha for Education – Chennai
PO Box 398080
San Francisco, CA 94139-8080
You may also donate in kind. Please contact us to work out how you can drop of the items or how we may pick that up.
You may support any of the children we provide scholarships for as a part of the Asha Scholarships Project. You would provide scholarship to cover the education expenses of the child (including school fees, books and uniforms). You would get periodic feedback on the status of the student and be provided opportunity to interact with the student.
Many people choose to help us, not monetarily, but by volunteering their time. They choose an activity of interest to them and help out as possible. There are no time obligations and there is no hierarchy within the volunteers. Its a friendly group, come join us and help as much as you can. Here is a list of areas where we need volunteers.
A pat on the back often goes a long way into stimulating us. Contact us if you feel this is a good cause and good work. It makes our day!!